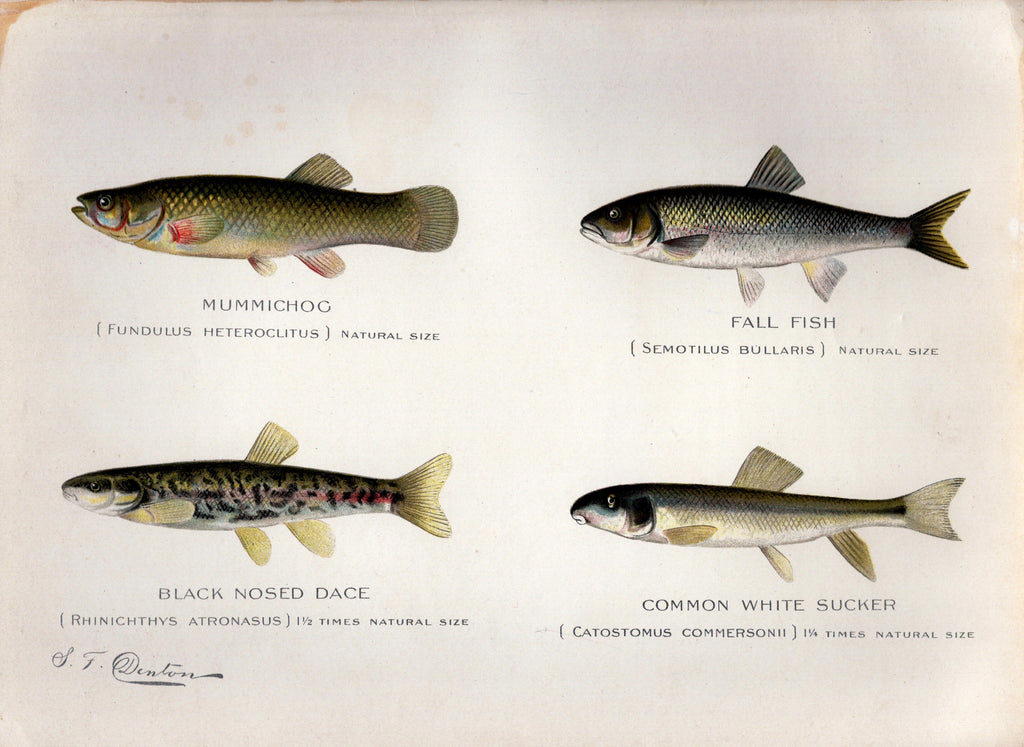 $45.00
$0.00
Mummichog/Fall Fish/Dace/Sucker (c. 1895)
These beautiful chromolithographs were skillfully executed by one of the very finest of later artists of natural history, Sherman Foote Denton. The Fish and Game of the State of New York Annual Reports 1895-1909, included 99 fresh and saltwater fish. After years of travel, Denton learned the art of taxidermy of fish and while mounting fish, and he made watercolors of many of his collection. It was from his watercolors of North American fish that the chromolithographs included in the U.S. Fish Commission's reports were taken. 
Chromolithograph, printed circa 1895
Approximately 9 1/4" x 12"