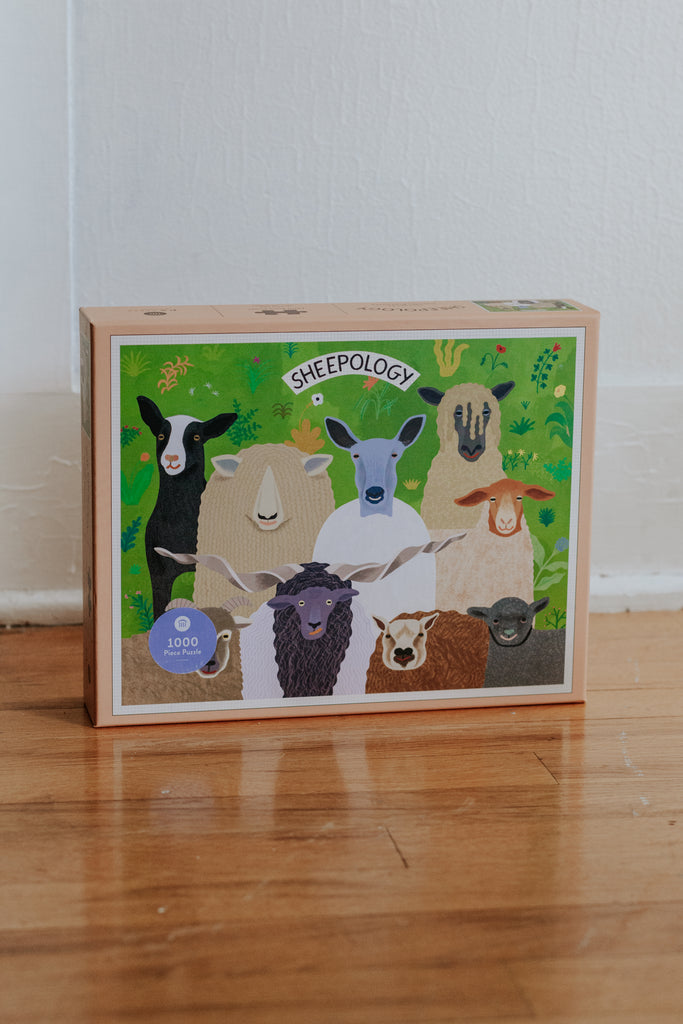 $17.95
$0.00
Sheepology Puzzle
This charming and delightful 1000-piece illustrated puzzle features nine colorful sheep breeds from around the world, in a lively pasture farm scene.
From the Bluefaced Leicester to the California Red to the Racka and the Ouessant, Sheepology 1000-Piece Puzzle showcases nine distinct and delightful sheep breeds from around the world in a fun pasture scene.
Each of the sprightly sheep featured in this charmingly illustrated jigsaw puzzle have a unique design and big personality, making them a joy to assemble. Examine each sheep and identify its species to bring an educational touch to your puzzling.
Ideal for game night or a cozy weekend activity, you will love assembling these high-quality pieces and getting lost in the vibrant images of illustrator Camilla Pintonato, the talented artist also behind the 1,000-piece farm scene puzzles Chickenology and Pigology. This puzzle assembles to 25 x 20 inches with minimal puzzle dust and includes an oversize insert of the puzzle image and accompanying artist statement.