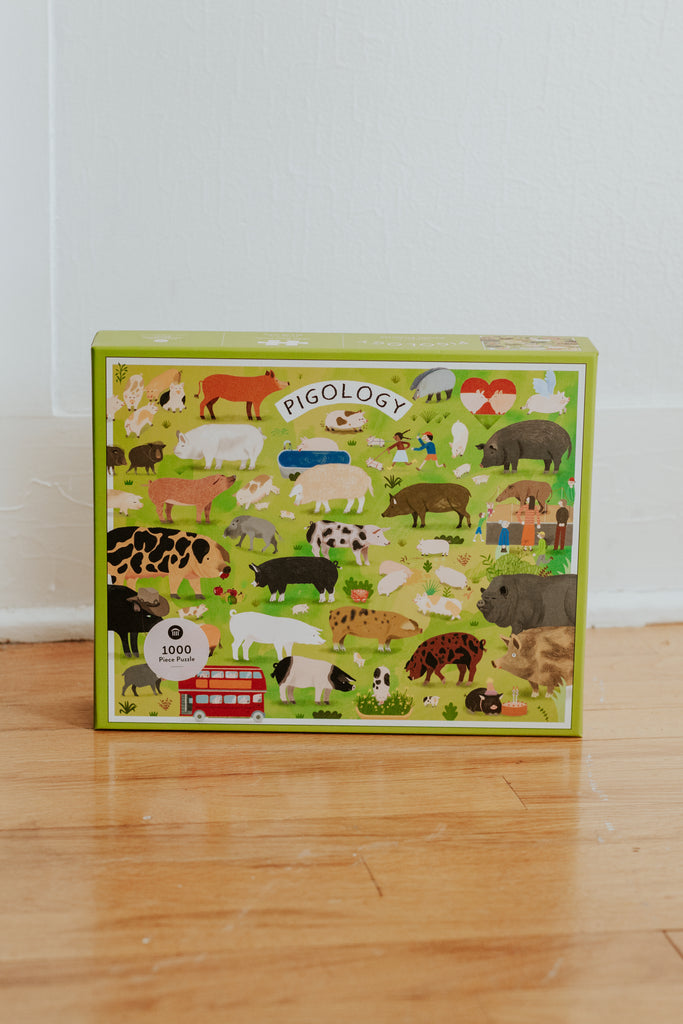 $17.95
$0.00
Pigology 1000 Piece Puzzle
This delightful 1000-piece illustrated puzzle features over 60 colorful, playful pigs in a lively barnyard. A perfect gift for animal lovers, farmers, and nature lovers, this puzzle will make you go hog wild for this charming farm scene, packed with pigs of all kinds roaming in a lush, green space.
From the Berkshire Pig, to the Warty Pig, to the Vietnamese Potbelly Pig, Pigology 1000 Piece Puzzle showcases a wide variety of swine across this sunny scene. Whether grazing, playing, or even partying, each of these perky pigs has a unique design and big personality, making them a joy to assemble. Examine each pig, piglet, and hog and identify its species to bring an educational touch to this charming puzzle. Ideal for game night, families will love assembling this whimsical farm-friendly puzzle together.
Whether you need a break from screen time or are a true puzzle fanatic, you will love assembling these high-quality pieces and getting lost in the vibrant image, illustrated by Camilla Pintonato, the talented artist of Chickenology and Pigology. This puzzle includes 1000 high-quality pieces and minimal puzzle dust, assembling to 25 x 20 inches. Also included is an oversize insert of the puzzle image and accompanying artist statement.