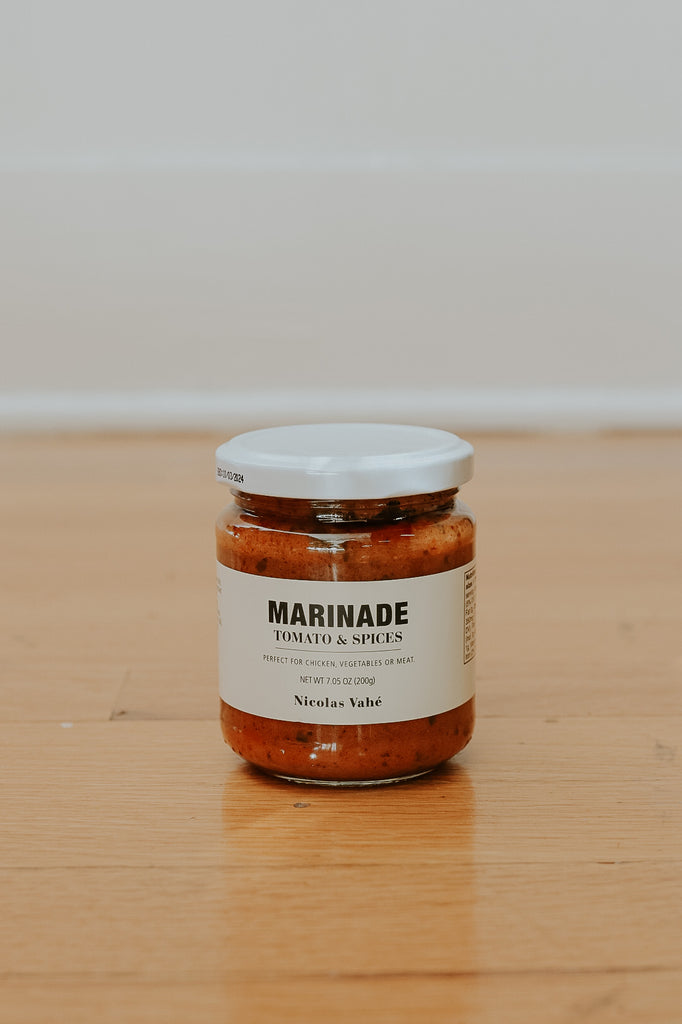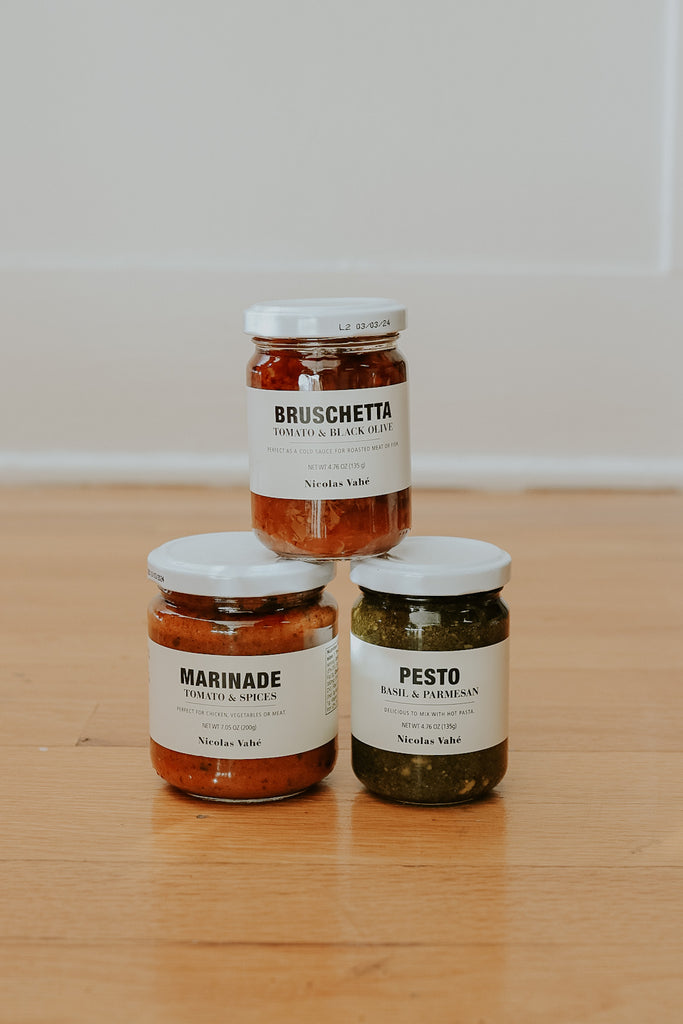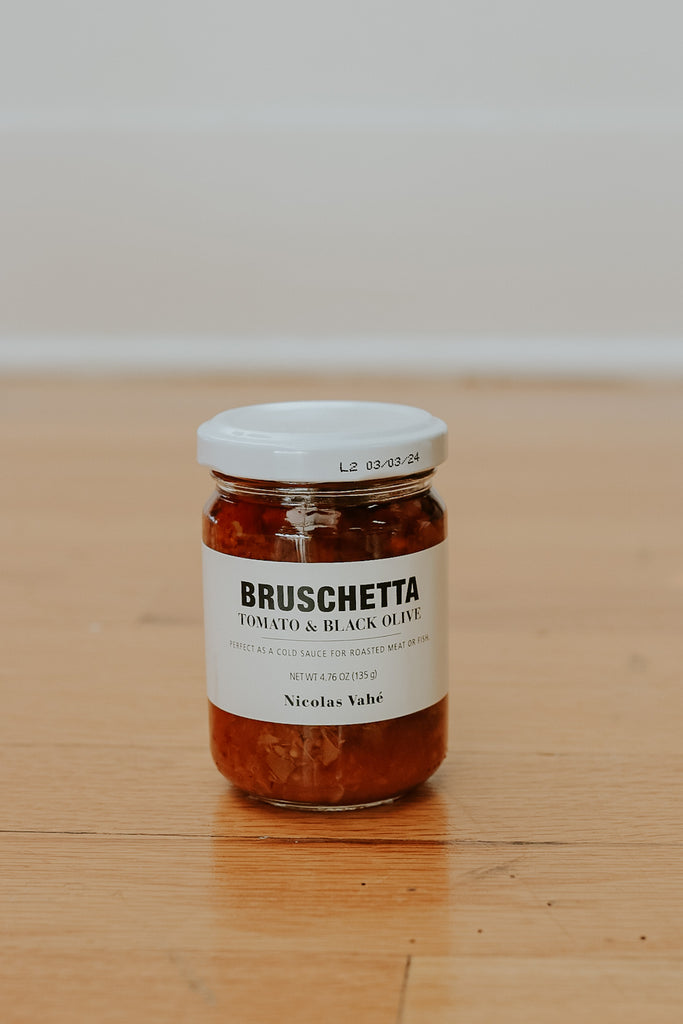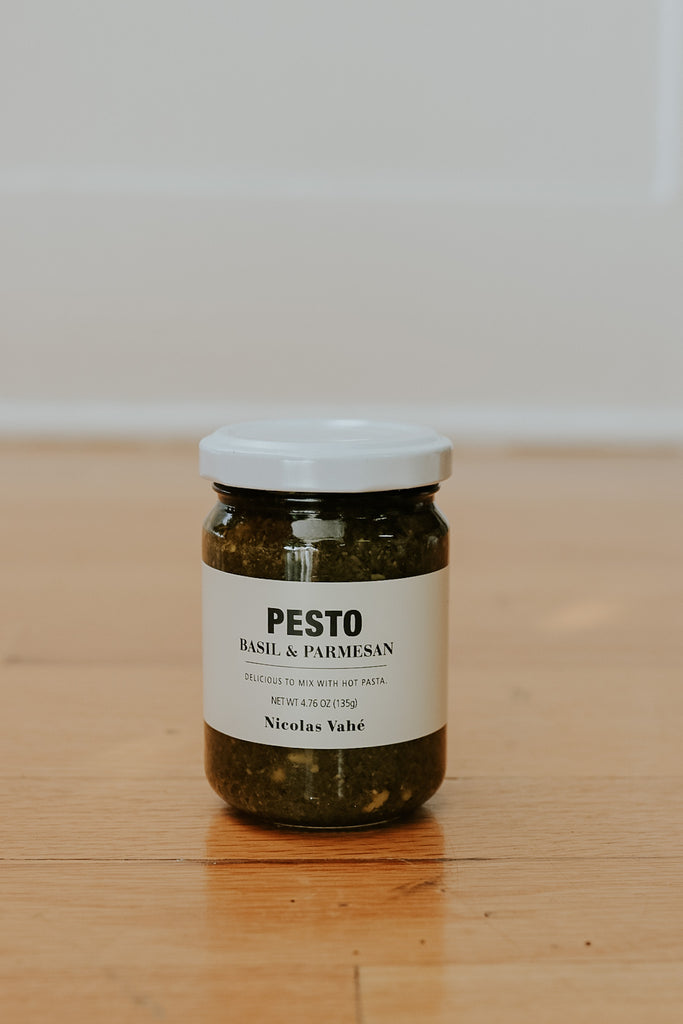 $15.99
$0.00
Society of Lifestyle Sauces
Pesto with basil & parmesan is a classic in the Nicolas Vahé product range. The pesto is made from the very best produce from Provence. Use it as an accompaniment for a delicious tapas board or as a marinade for a fresh salad with mozzarella and sundried tomatoes. You can also use it to make an easy and fast pasta dish. Simply turn the pesto in a pot of fresh pasta, and you will have a delicious, tasty dish in no time. Once opened: consume within 1 week and store in a cold place.
Ingredients: Extra virgin olive oil, sunflower oil, concentrated basil, pine nuts, parmesan cheese seasoned (milk, salt, rennet), salt, whey (milk), garlic, wine vinegar, fructose, acidity regulators (citric acid, lactic acid)
Do you want to add a flavourful boost to your meat or vegetables? If yes, then this marinade from Nicolas Vahé is something that you will definitely enjoy. The beautiful glass contains 200g of delicious, delicate marinade that will add a lot of flavour to any dish.
Ingredients: peeled tomatoes (tomatoes, tomato juice, citric acid, red wine vinegar, extra virgin olive oil, mustard (mustard seeds, water, vinegar, salt, sugar, preservative (sodium hydrogen )), red pepper, black olives (black olives, rapeseed oil, salt), sun-dried tomatoes, coriander, spices, salt, garlic, pepper
Use Bruschetta with tomato & Taggiasca olives from Nicolas Vahé when you want to treat your friends to a delicious tapas board, or when you want to make a quick dinner in no time. The bruschetta can also be used as a spread on a piece of deliciously, freshly baked bread, or add it to pasta and use it as a sauce. Bruschetta with tomato & taggiasca olives are made of high-quality ingredients without artificial preservatives and additives. Only clean produce with plenty of flavour. Once opened: consume within 1 week and store in a cold place.
Ingredients: Tomatoes, Taggiasca olives, olive oil, sun-dried tomatoes, capers, salt, concentrated basil, garlic, spices, red chilli pepper