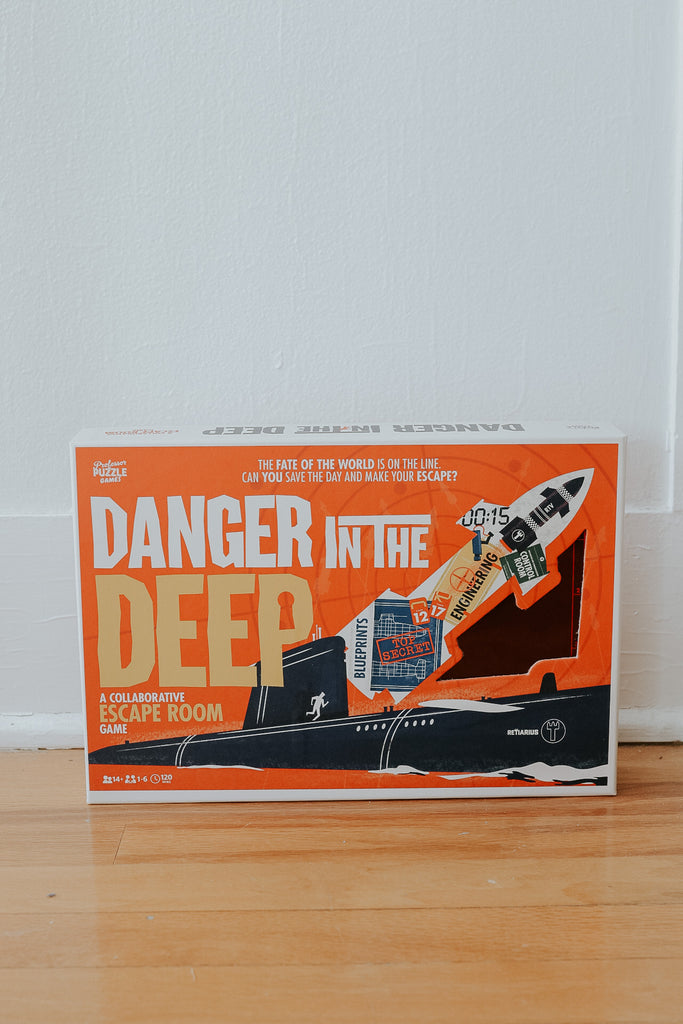 $25.00
$0.00
Danger In the Deep
It's another day, another mission and another chance for you to save the world in this immersive escape room game from Professor Puzzle.
As a world-class secret agent, you've had your share of dangerous missions, but none quite like this. On board the deserted submarine Retiarius, your assignment to track down an enemy agent spirals out of control when you discover the vessel's warheads are primed to launch! Using all your secret agent training, you need to navigate your way through the engine room, crew's quarters, mess and control room of the sub.
With 14 different interactive and interlinked puzzles, this game tests everything from observation skills and lateral thinking, to code-breaking and teamwork. The detailed instructions, helpful hints and easy-to-follow game format ensure that both escape room novices and seasoned players are guaranteed an engrossing and high-octane experience.