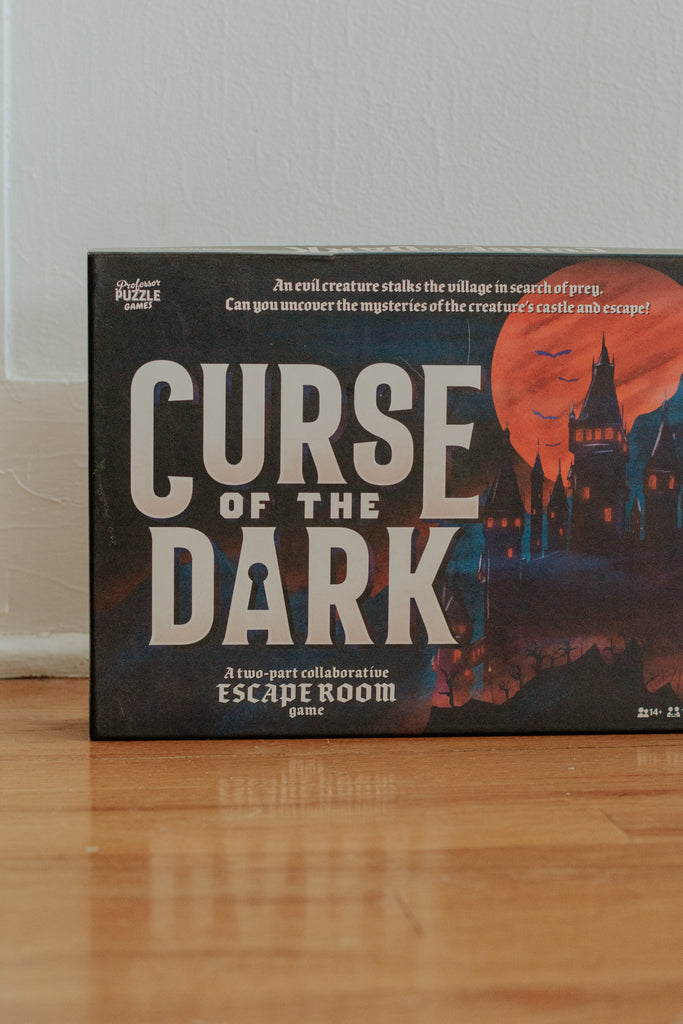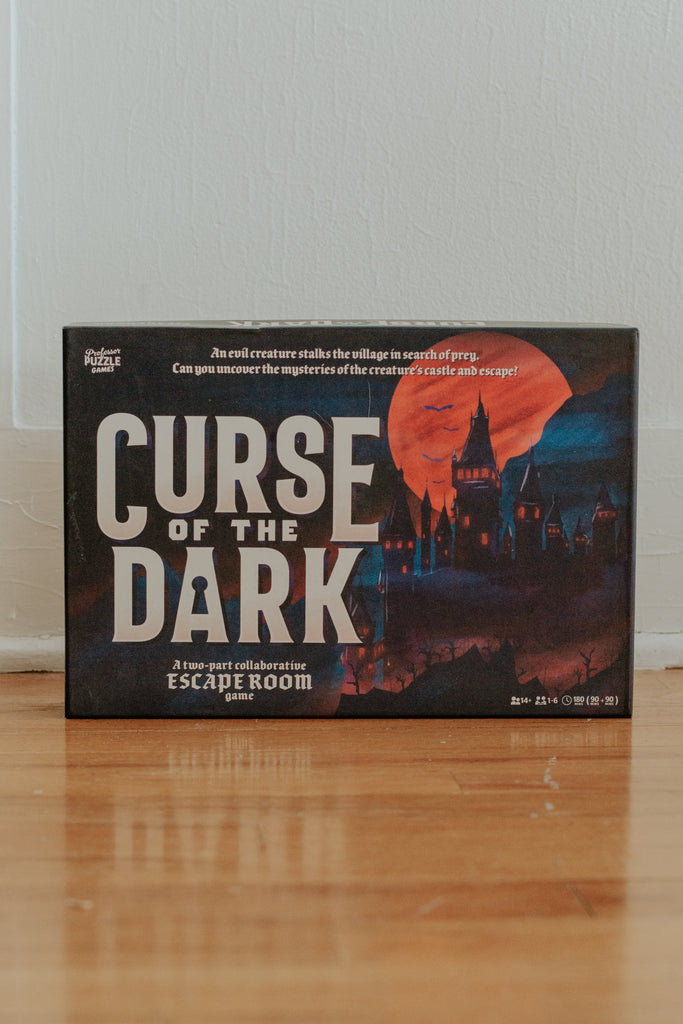 $27.50
$0.00
Curse of the Dark
Investigate the mystery of a doomed village and its cursed castle in this thrilling escape room game!
You couldn't resist the allure of Mordengraf: a remote mountain village, overshadowed by an imposing Gothic castle and haunted by a spate of mysterious disappearances. Could there be truth in the hushed whispers of a "creature" stalking the area? As you look for answers, your investigation takes a sinister turn. Captured by an unseen force, you must escape the castle's dungeon or become the creature's latest victim. But you only have three hours before the creature resumes its hunt …
In Curse of the Dark, players build an interactive tiled map of the castle's floor plan, discovering and solving over 20 interlinked puzzles. The game features innovative puzzle components and gameplay, and is designed to recreate the escape room experience at home. With an easy-to-follow hints system, and the option to split the game into two parts if required, Curse of the Dark is suitable for both novice and seasoned escape room players.
It's time to solve the mystery of the creature and its castle. Will you survive the night?