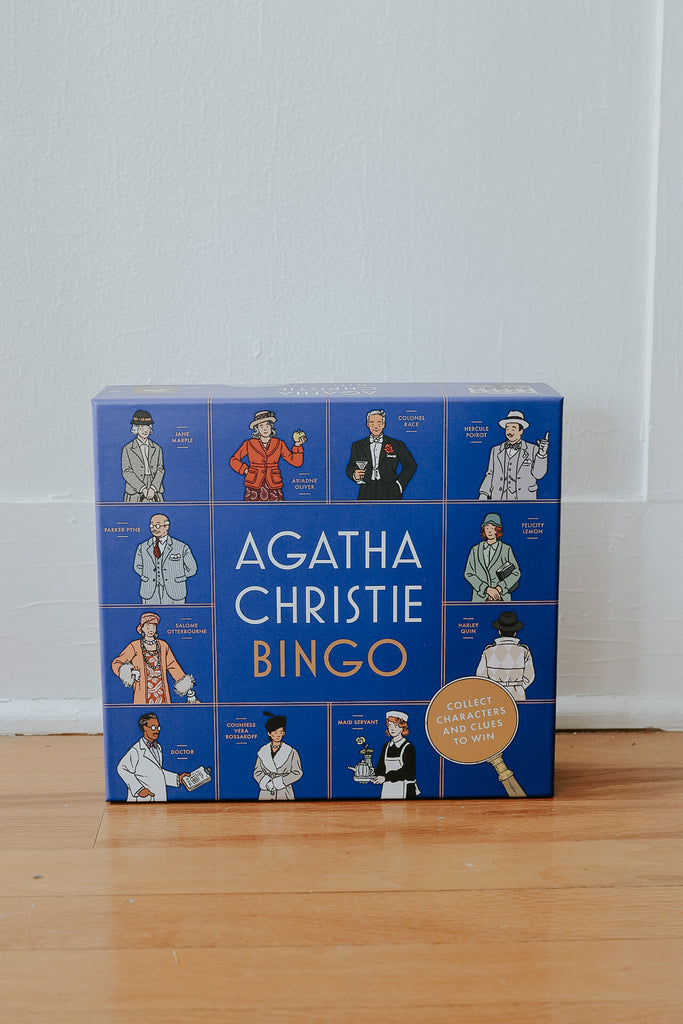 $35.00
$0.00
Agatha Christie Bingo
Agatha Christie Bingo, published by Laurence King Publishing arrives on shelves this autumn. This brand new board game, illustrated by Ilya Milstein, is perfect for family get-togethers, secret meetings between super sleuths, or whiling away a rainy day indoors.
Follow the trail of murder, blackmail and mystery set by the Queen of Crime. Travel down the Nile, on the Orient Express and into the drawing rooms of quaint English country cottages hot on the heels of Poirot, Miss Marple and other famous characters while you play this fun new bingo game. Includes a booklet packed full of Agatha Christie trivia for discerning crime fans.
Perfect for a mixed-age group of classic crime fans. Each participant must choose a bingo game card, featuring 15 icons from the Christie universe. Select your caller (get the bingo lingo ready), and let the fun begin! Be the first to score a line win (horizontal, vertical or diagonal) or compete to the end to fill out every icon using the magnifying counters.
Game contents: Booklet, Game Board, 64 Chips, Cloth Bag, 12 Game Cards, 200 Counters

2-8 Players

For ages 6+